Mysterious Mail
HOOT has chronicled its love of receiving random mail-based mysteries before (like here and here). And that hasn't changed. Not so long ago (well, a bit of awhile ago – blame this editor for the delay) we got a new mail mystery. It seems to be from postcard enthusiasts that tell entire tales, in several parts, on the back of postcards.
Postcard projects, both alike in dignity!
We were very happy to follow this four part story sent to us. So thank you mystery mail. We enjoyed you! Postcard on!
Below are the pictures of the front of the postcard followed by the story on the back.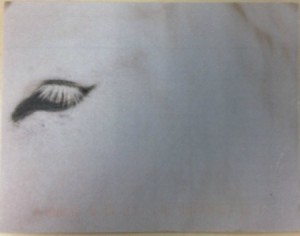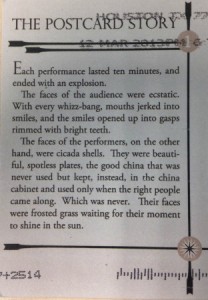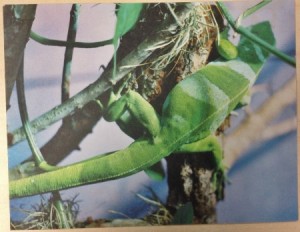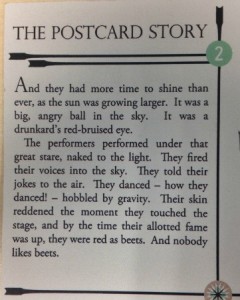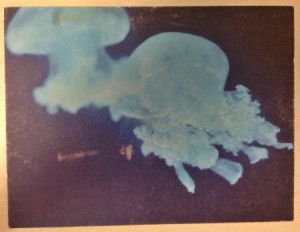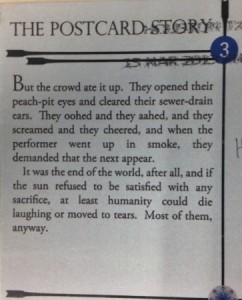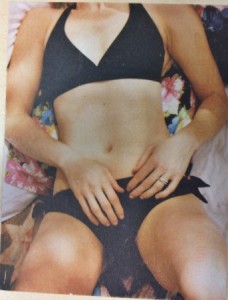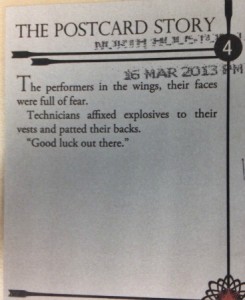 And when you're done reading those, don't forget to check out new issues of HOOT too!