They say it's your birthday. It's my birthday too, yeah.
Four! It's a magic number. Yes it is. It's a magic number.
Because it's our fourth birthday today.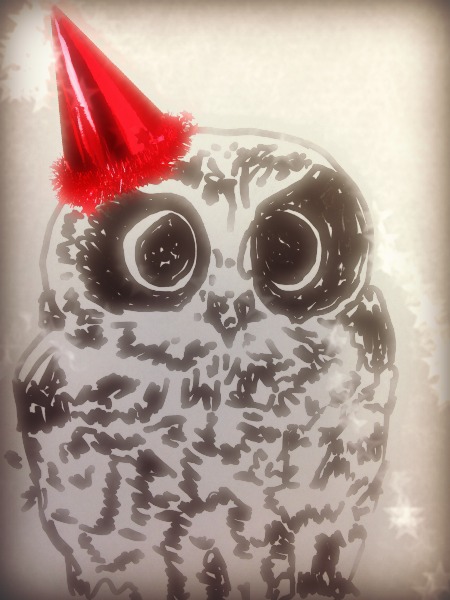 It doesn't seem entirely fathomable that we've been doling out zest-infused literary postcards to you for four whole years. If HOOT was a person it would have already mastered the beginnings of language acquisition (and then on its way to submitting us some thought provoking flash fiction or poetry).
From our first postcard to our most current, we've delighted in offering up quality literature in surprising and innovative ways. And throughout the years our small team of dedicated lit nerds has had the honor of discussing our lust for awesome words from coast to coast.
And we want our fourth year to be the most boss yet. Any ol' magazine can celebrate a five year anniversary, we want to celebrate our four year instead. That means doing special and surprising things such as creating an apocalypse theme postcard anthology, or re-interpreting a vintage issue, and of course updating our online issue (and tons more).
But mostly, we want to thank all of you for hanging out with us while we explore the world of flash fiction and single issue poetry. There is no way that we would be where we are now without the support of our readers, contributors, subscribers, and well-wishers.
To four more years, and to forty more years, and to four hundred more years: we look forward to sending you the ultimate bite-sized literature forevermore.