HOOT ONLINE, ISSUE 65, NOVEMBER 2017 – MICRO FICTION, POETRY, MEMOIR, BOOK REVIEWS
Abstract: Night Owl
by Brittany Davidson
art by EstePlosion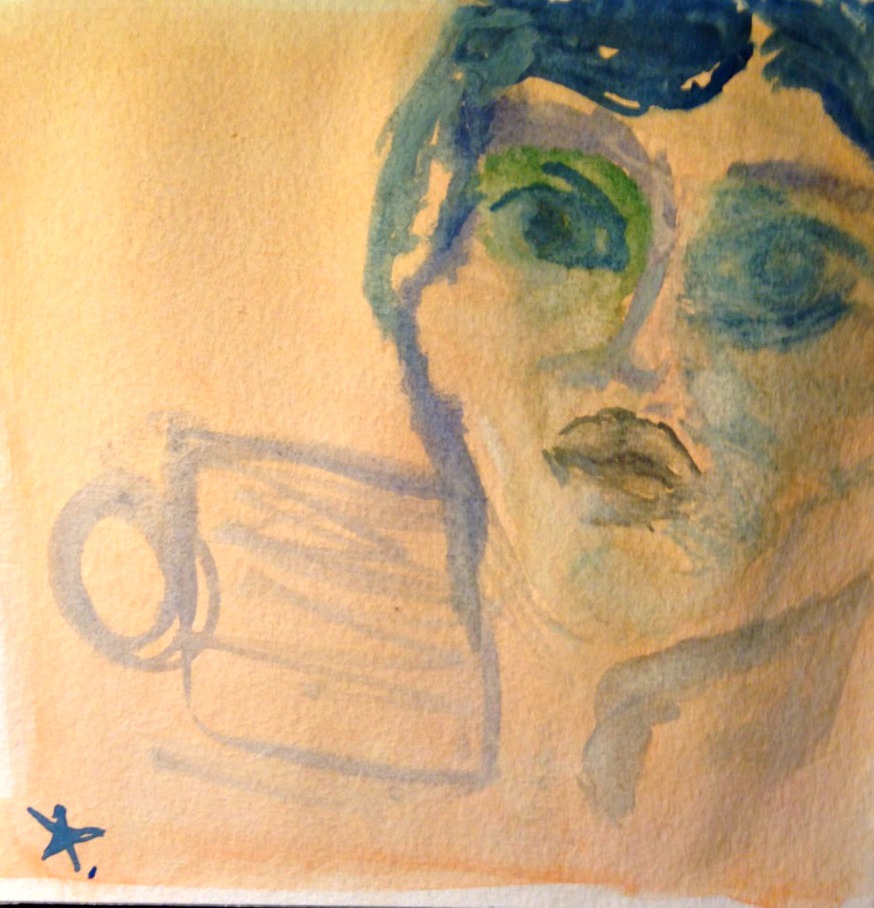 eyes taking up half the face, dark circles under them as if sleep deprived
lips puckered, only dollop of rouge
hair so navy looks jet black
skin pale enough, remains unshaded except cheekbone shadows
faint blue tea mug dominating background like watercolor watermark
star at bottom metaphor material.
Nina
by John Meyers
art by Robert Miller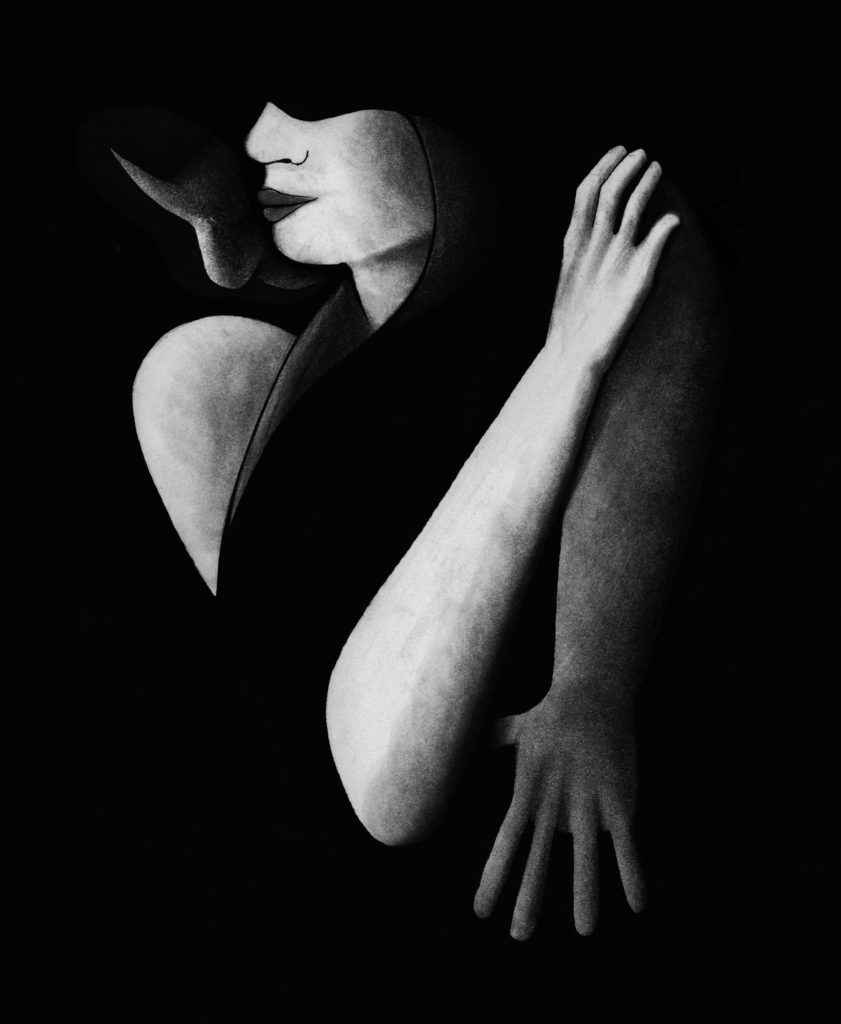 I am with Nina in a parking garage.  She's supposed to be on the roof watching old ladies glide around a tiny pool.  "Hold me up," I mumble while Nina presses her lips to my neck. I swear she is humming.  This summer will be different. I won't watch for the other guy's car.  I won't ask again and again if it's only me.  Instead I'll drive to the beach with Nina and listen to her rave about Led Zeppelin. I'll meet her wherever and whenever she wants.  I don't love her.  But she's in my arms and she's humming.
–
Brittany Davidson is a Brooklyn-based poet who loves classical music and writing. This is her first publication.
EstePlosion is an illustrator largely based in New York City. Follow her on Instagram (same name).
John Meyers' poems, stories, and essays have been featured in The Louisville Review, Lunch Ticket, Fiction Southeast and BlazeVOX, among others. He has work forthcoming in SmokeLong Quarterly and Misfit Magazine. Find him online at: www.johnmeyersauthor.com
Robert Miller can be found on Instagram at  www.instagram.com/thegreenleafstudios/