HOOT ONLINE, ISSUE 64, OCTOBER 2017 – MICRO FICTION, POETRY, MEMOIR, BOOK REVIEWS
Dodging
by Rachel Federman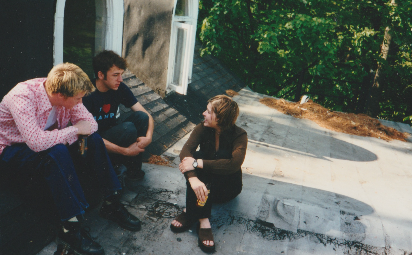 Not one single picture exists with both of us in it.
In the full seven years that I've known him, not one.
The month before graduation, I carried four Kahlua mudslides up to the roof along with a used copy of The Complete Anne Sexton. Jim took a picture, but Vince was turned the other way.
She (okay, he's married now, fast forward six years from the Kahlua afternoon) has no idea why I was feverish at their wedding, arms flailing.
The worst part didn't hit me until I was on the train shooting away from that brackish backwater abandoned Mill Town. The worst part wasn't that there was no reason to tell her, but equally no reason not to.
I am less upset that the letters were lost. His turned to confetti. Mine he never bothered to save.
Arctic Circle
by Mindy Goorchenko
art by Kersten Christianson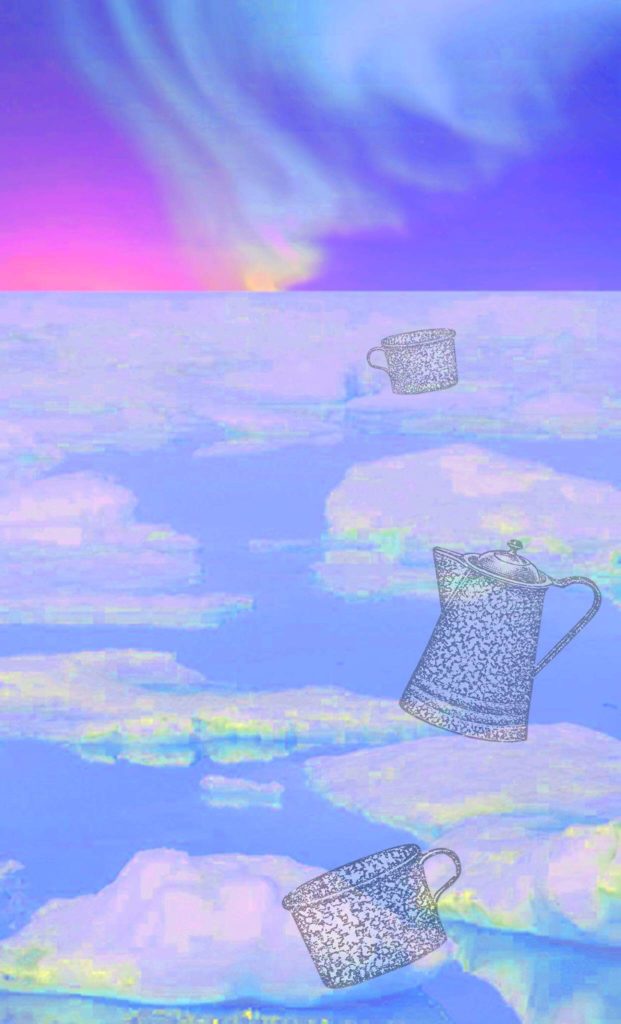 I think I'll fly to Barrow.
No one there throws anything away.
I try not to email you about this
As nothing tangible has ever stemmed
From our occasionally thawed surface.
Do you even understand
As I think you must understand
Why I need to translate
The Arctic Ocean into poems?
Aurora borealis
Does the same quiet dance like us
Through sixty-seven continuous days of darkness
*please note that between the time this sent was sent and now, the village of Barrow voted to return to usage of its original Alaska Native name Utqiaġvik.
Paint by Number
by Lara Ehrlich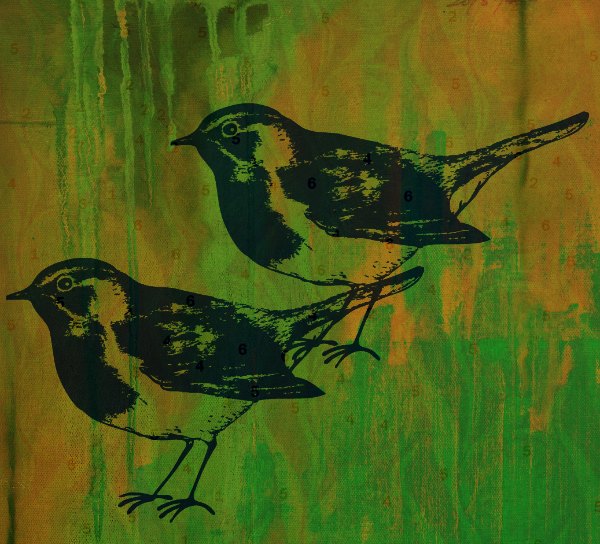 My mother painted birds by number at the Home for elegantly aging ladies. In art school when she met my father, she refused to fall in love. Followed him to Iowa though the land was so damn flat. She cleaned and cooked and sketched the masterpieces she would paint. Queen of the cornfields, she made hats for scarecrows. The crows landed at her feet. "I'm invisible," she said. When my father called her Mama, I wished she'd say, "I have a name." His colleagues introduced themselves every time they met. "It's like I'm invisible," she said. Grocery carts grazed her shins. "I'm invisible," she said. When I was grown, she began to paint by number and to wait. She disappeared on Meatloaf Monday.
–
Rachel Federman: I'm a patchwork NYC writer-mom. I work in minority education. I have an M.A. in Literature from Fordham University. My band, Dimestore Scenario, used to play a lot. The clubs are gone now.
Mindy Goorchenko resides in Eagle River, Alaska. Her collection entitled The Latent Talent of Conception is available on Amazon. Visit her website at www.MindyGoorchenko.com for details and to stay updated.
Kersten Christianson is a raven-watching, moon-gazing, Alaskan. When not exploring the summer lands and dark winter of the Yukon Territory, she lives in Sitka, Alaska. She holds an MFA in Creative Writing/Poetry through the University of Alaska Anchorage (2016).  Her collection of poetry Something Yet to Be Named published by Aldrich Press along with chapbook What Caught Raven's Eye by Petroglyph Press are forthcoming (2017).
Lara Ehrlich's writing appears in The Columbia Review, Normal School, the minnesota review, SmokeLong Quarterly, River Styx, and Paper Darts, among others. "Paint by Number" is included in Lara's short story collection, Animal Wife. www.LaraEhrlichWrites.com