HOOT ONLINE, ISSUE 52, JULY 2016 – MICRO FICTION, POETRY, MEMOIR, BOOK REVIEWS
Prayer
By Carl Mehrmann
Art by  Isaac Cates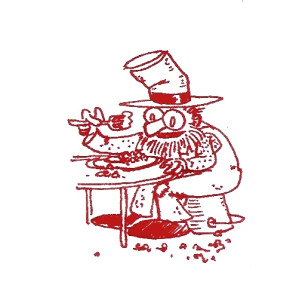 Blessed are those who eat alone,
who set their fragments scrimmaging—
warring, dressing, and reimaging
another world they may disown.
Upon First Hearing the Echoes of the Big Bang
By Christina Lee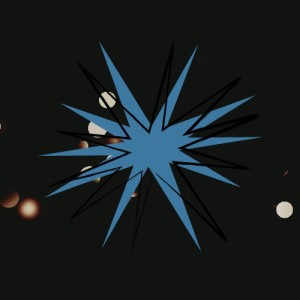 the scientists thought it was static
caused by the pigeon shit clogged in their antenna
so they shot the pigeons.
This story makes me sadder than it should
considering
I don't like pigeons
and I didn't know the Big Bang had an echo
or that I had wanted it to sound any particular way.
Specifically, I would have liked it to sound like
a Shostakovich symphony.
Or if that's too demanding then let it be
an amateur orchestra learning "Suwanee River"
or even just tuning

or even just somebody humming.
PRECIPITATE
By Brooke Kolcow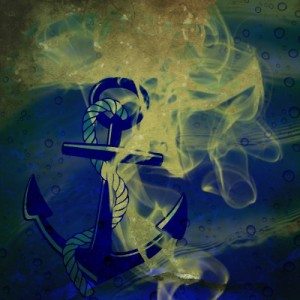 you are an aquarium
and delineate the kitchen from the living room
full of yellow fish, silver fish, wine dark fish
and pinprick snails suckling your warm sad sides
you wish to be a terrarium
advection, percolation, evapotranspiration
a single wine dark orchid
you will yourself to whelm.
–
Carl Mehrmann is a New England poet living in Berkeley, California. He is a core member of Vermont's Innkeepers Collective.
Christina Lee's recent work can be found in Ruminate and Relief and her occasional musings at @christyamberlee. She lives and teaches in the Los Angeles suburbs. Her books are organized by color.
Brooke Kolcow's work has appeared in An Unlikely Companion and The Southampton Review. She is currently writing a linked collection of stories about monsters. Ms. Kolcow lives and tweets in Troy, New York. @bkolcow