HOOT ONLINE, ISSUE 50, APRIL 2016 – MICRO FICTION, POETRY, MEMOIR, BOOK REVIEWS
Sycamores
By Laura Sloan Patterson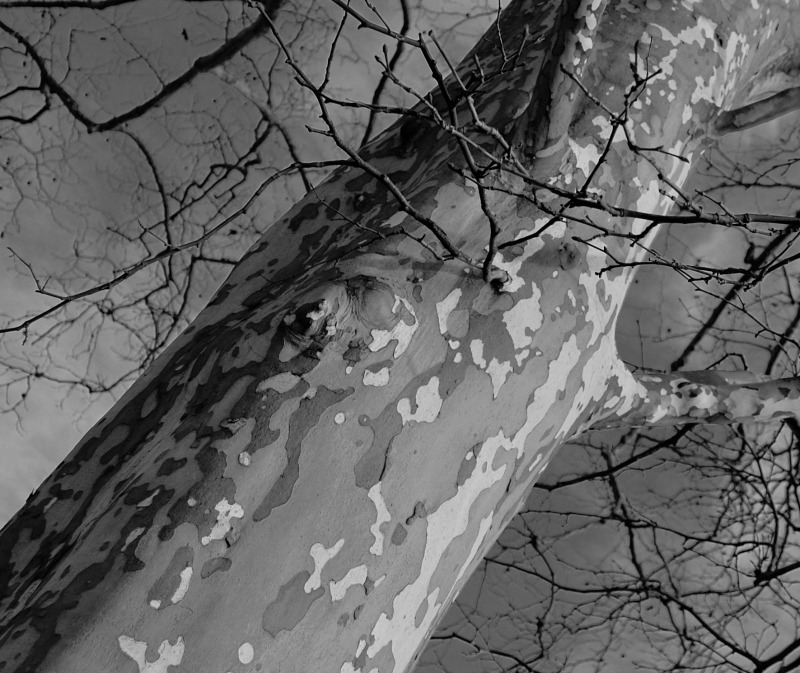 her mottled bare legs
sycamores in icy rain
shiver up from the roots
radiator burns dust and water
late for Mass again but
her socks are almost dry

Wildwood
By Leonard Kress
Art by Aaron Sharpsteen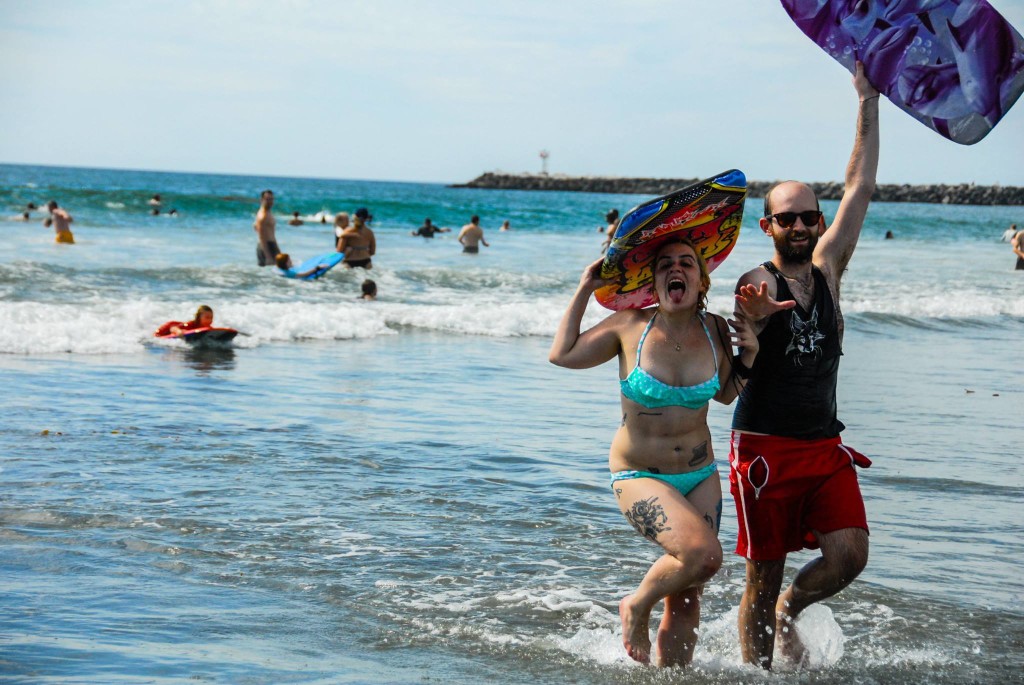 The Quinns next door had seven kids, all the girls named something and Marie. The boys 
hogged all the paper routes. Bud, the father, while his sister-nuns visited, mowed and edged his 
lawn, raking his brow distractedly. 
He'd just been convicted of embezzling fifty
-thou from the 
church account of the savings and loan he managed. Now he was awaiting sentencing. 
I did it for 
the kids,
 he pleaded in the press, tuitions, uniforms, second and third collections at Mass, a suit 
for ushering.
 Jesus, we eat like everybody else
—
somehow it slipped away. 
Oh, what he wouldn't give being down the 
shore, back in Wildwood under the boardwalk 
with his wife Rose, unpregnant, about to be. The subdivision they'd move into still the fetid kelp 
of a notion entangling the mind of some sunning developer. The future bobbing up and down on 
the whitecaps.
Laura Sloan Patterson is an English professor at Seton Hill University. Her poetry has appeared or is forthcoming in Lines + Stars, Absinthe Poetry Review, Sugared Water, Spry, and Pittsburgh Poetry Review, among others.
Leonard Kress has published in Massachusetts Review, Iowa Review, American Poetry Review, Recent collections: The Orpheus Complex and Living in the Candy Store. He teaches philosophy, and creative writing at Owens College in Ohio.
Aaron Sharpsteen is a portrait and live music photographer based in Portland, OR, where he lives with his girlfriend and their magical cat. He loves metal, weed, and arguing with strangers on the internet. www.asharpphotos.com