HOOT ONLINE, ISSUE 49, FEBRUARY 2016 – MICRO FICTION, POETRY, MEMOIR, BOOK REVIEWS
THE ANSWER
by Raymond Gibson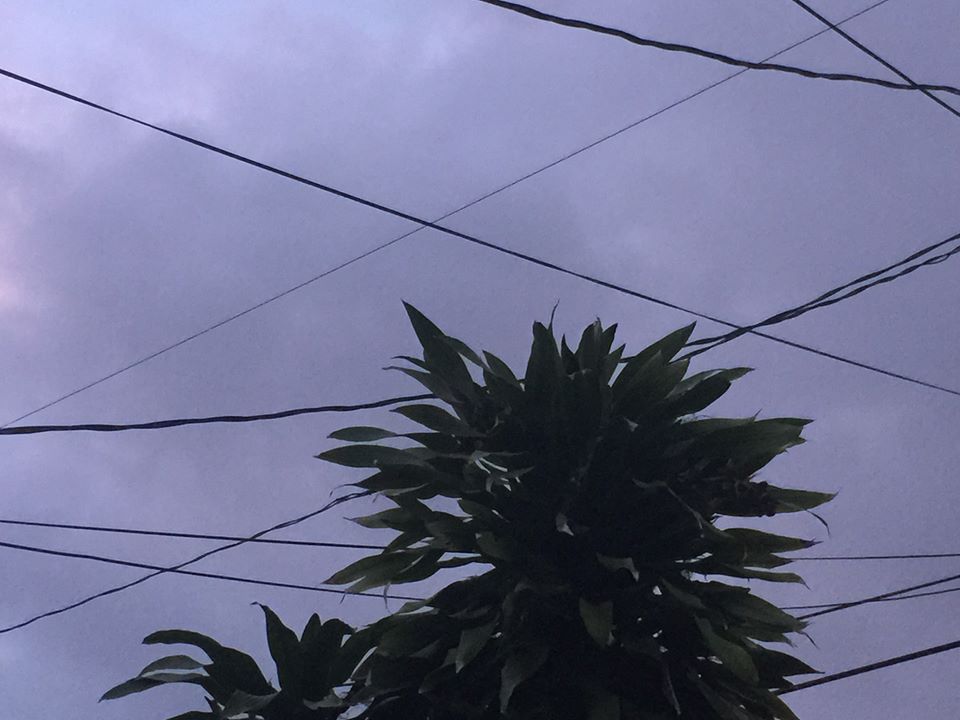 In that case, what is the question?
   —Gertrude Stein
is the universe a womb or stomach
what does night polish the stars with

where is the pole the clocks point to
and how far is it in either direction
what flower does plankton pollinate
whose tree has birds for its leaves
Heavy Metal Extraction
by Janice Egry
Art by Donald Egry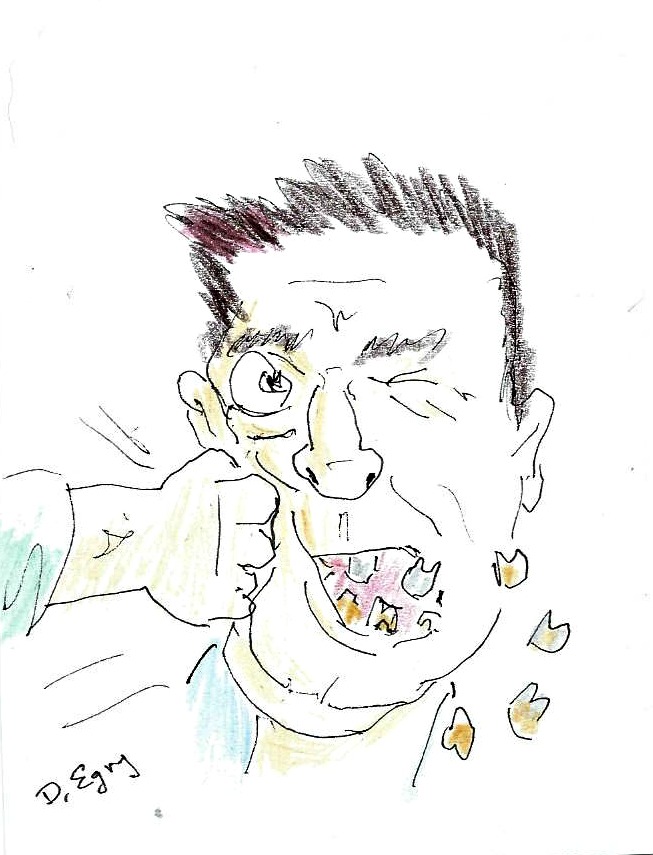 Solid gold teeth, mouth full of money,
A star-studded extravaganza
with a spangled smile.
No quicksilver in these jaws.
Brass knuckles took care of that.
Amalgam-filled ivories roll
around the bottom of a copper spittoon
somewhere in Colorado.
lies for a competitive sister
by Tara Roeder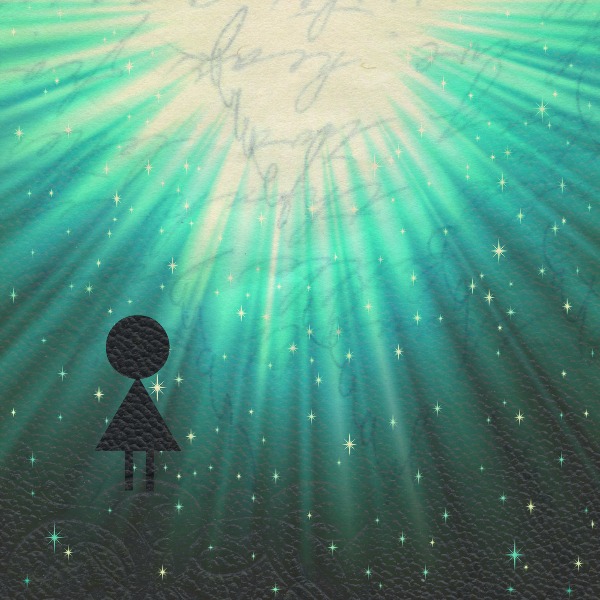 why, just the other day i bought a limousine,
and in the back found three babies—
all heiresses!

Raymond Gibson graduated from the creative writing MFA program at FAU. His verse can be found in White Stag, Gravel, and Rust+Moth. His chapbook, Speak, Shade, is available from Glass Lyre Press.
Janice Egry writes poetry, short stories, non-fiction, children's stories, novels and novellas, some of which have won prizes and are published. She resides with her jazz pianist husband and two cats.
Tara Roeder is an Associate Professor of Writing Studies in New York City.  Her work has appeared in venues including The Journal of Compressed Creative Arts, E Ratio, and THRUSH.