HOOT ONLINE, ISSUE 48, JANUARY 2016 – MICRO FICTION, POETRY, MEMOIR, BOOK REVIEWS
WRITTEN OVER THE COURSE OF A WEEK
by Taylor Sacco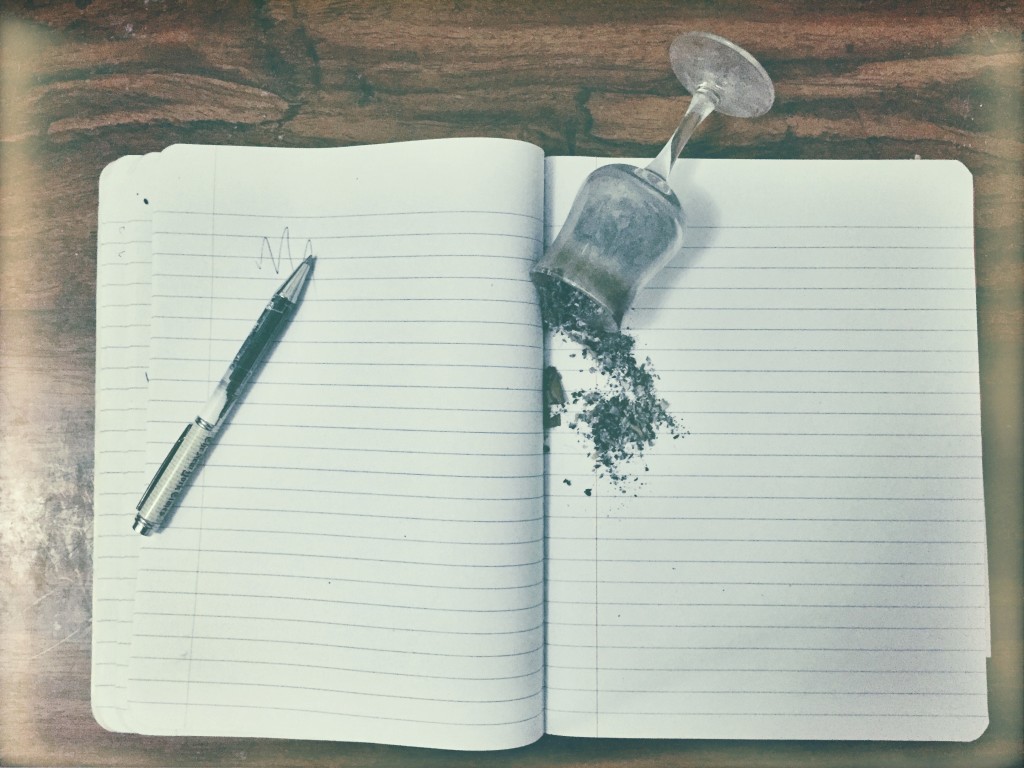 Garlic becomes
                           weaker
and less
                          exciting
with age.
Just like
me (?).
                                     Post script:
welcome impotency
with open arms!
                                    Post-post script:    
                                                            The kitten is delightfully vicious.
                                                            My soul is smitten with its furtive leaps. 
A man of forty left his skin last week. He grabbed a tuft of hair and pulled, pulled until his flesh unzipped. Muscles, bones, and fat exposed, he raised his arms and cried out, "Here I am!"
But no one stopped to watch.
He slid the skin into a dumpster, the way restaurants throw out blue-pocked bread, and mothers drop their babies when the money, time, and dads are wrong.
He took a taxi to the boardwalk, where naked crabs scuttled rock to shore, shell to shell.They all had homes to speak of.
Recalling the bygone sense of lotion rubbed on cracking hands, the man pressed scoops of sand into his belly. The grains accrued between his abs, like rows of bloody leeches.
With muscle bricks and grout of sand, the man became his home and walked the shores of orphaned names—where no one speaks of fatherhood.
Taylor Sacco is 29 years old and is founder and member of the Innkeepers Collective with whom he writes, workshops and grows. His work as appeared or is forthcoming in Damfino Press, Fractal Literary Magazine and Gargoyle Magazine. He lives in Vermont with his beautiful wife and handsome dog
Alice Stinetorf is the recipient of an Arkansas Arts Council fellowship for short story writing. Her work has appeared in Post Road, Best of Ohio Short Stories, Yalobusha Review, Harpur Palate, and elsewhere.