HOOT Postcard 43, April 2015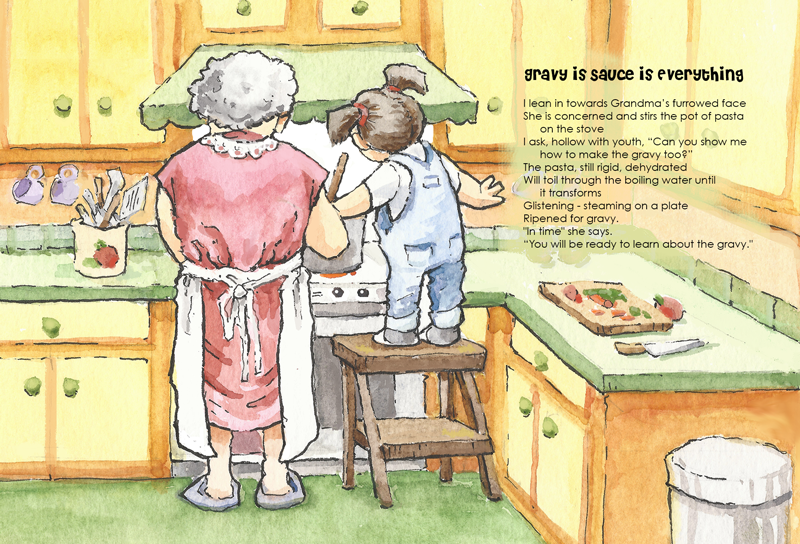 GRAVY IS SAUCE IS EVERYTHING
by Dan Portincaso
Artwork by Matthew Perdoni

Dan Portincaso is a writer and educator.  He is an Assistant Professor of English at Waubonsee Community College and teaches composition, fiction, and creative nonfiction writing. He grows and cans his own tomatoes for gravy.
Artwork by Matthew Perdoni. Hailing from the woods of Massachusetts, Matthew Perdoni is the maker of paintings, illustrations, linocuts, and murals. His work can be found at matthewperdoni.com and @matthewperdoni on Instagram.
To purchase copies of this issue (which can be used as postcards), please go here and specify "Issue #43″ at checkout.