HOOT Postcard 38, November 2014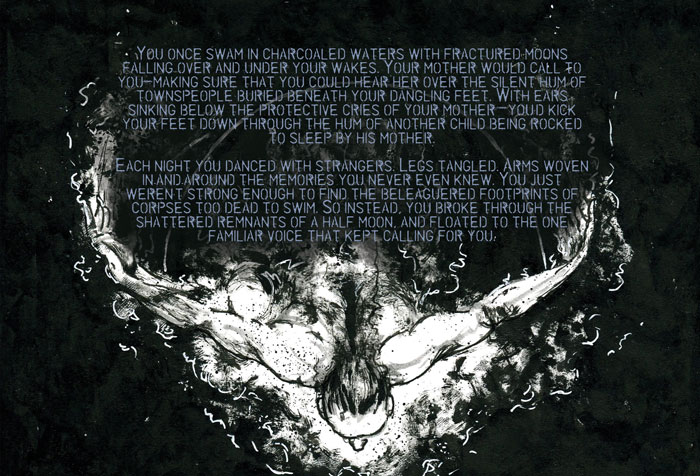 CHARCOALED WATERS – nonfiction by William Garland.
William Garland received his MFA from the University of South Carolina.  His work has appeared in The Dr. T.J. Eckleburg Review, Revolution House, Real South Magazine, and other journals. He is one of the founders of The Frank Martin Review.
Artwork by Aaron Morgan, a Seattle-based artist/illustrator who specializes in atmospheric figurative-based work. He has been featured in numerous print and gallery shows. He is represented by the Currency Gallery. http://artaaronmorgan.com
To purchase copies of this issue (which can be used as postcards), please go here and specify "Issue #38″ at checkout.