HOOT Postcard 36, September 2014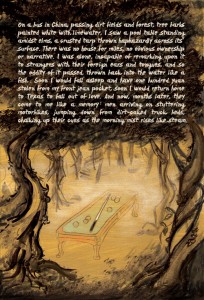 "Pool" – fiction by Rowan Beaird.
Rowan Beaird's fiction has appeared in The Missing Slate and Compose. She is the former Program Manager of Grub Street in Boston, and is currently heading back to America after a year teaching English in Japan.
To purchase copies of this issue (which can be used as postcards), please go here and specify "Issue #36″ at checkout.