HOOT Print Issue 31, April 2014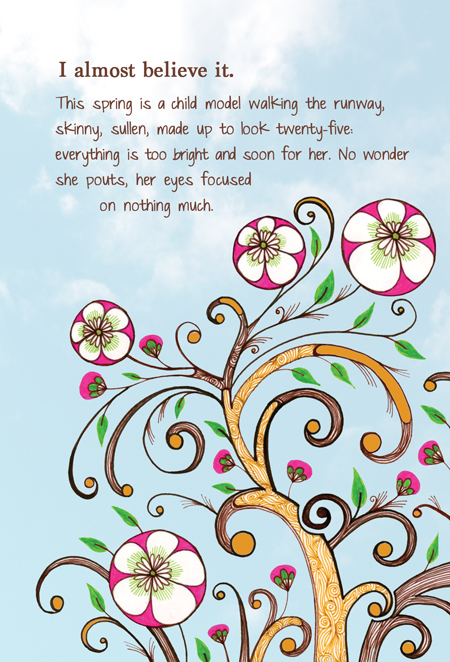 I Almost Believe It. Poetry by Christine Potter. Artwork by Zana Bass.
Christine Potter is a poet and writer who lives in the lower Hudson Valley. Her latest collection of poetry, Sheltering In Place, is available on Amazon.com.  There are wild turkeys under her birdfeeders.
Zana Bass is a Philadelphia artist, philologist, and educator. http://zanabass.com
To purchase copies of this issue (which can be used as postcards), please go here and specify "Issue #31″ at checkout.