The many ways to enjoy HOOT
We might be biased, but we think that our subscribers are among the best and most talented people in the world. Universe. Forever.
And even though that's our opinion, we now have proof that we have the most creative and interesting subscribers. Ever.
Britt Gambino, who works and teaches at Gotham Writers Workshop in New York City, was kind enough to share her HOOT collage.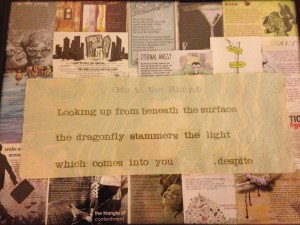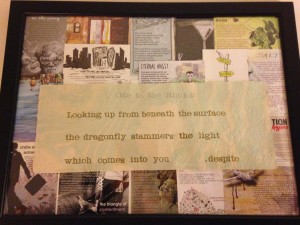 What an awesome way to showcase your past issues – nicely done, Britt.
For more of her stuff check out this 
And if you have innovative ways that you share literature, be sure to contact us about it. We're sure you do, because our subscribers are the finest. Of all time. Infinitude.