HOOT Print Issue 12, September 2012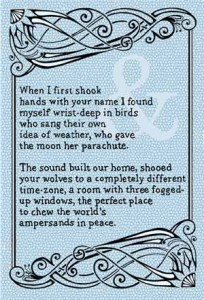 HOOT AUDIO 1 UNTITLED Chapin Rose
Chapin Rose Gray grew up near Mobile, Alabama. In 2010, she received an MFA from the University of Alabama. She currently lives in Chicago with her husband, Thomas, and her one-year-old son, Louis.
Artwork by Zana Bass (http://zanabass.com). Zana Bass is a Philadelphia artist, animator, and philologist.
To purchase copies of this issue (which can be used as postcards), please go here and specify "Issue #12″ at checkout.