HOOT Issue 5, February 2012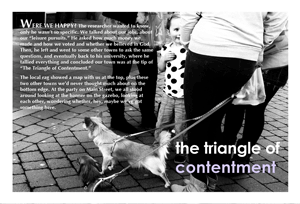 Marcy Campbell lives in Wooster, Ohio, where she's wrangling her children and her novel-in-progress (sometimes simultaneously!).

Eleanor Leonne Bennett [photograph] is a fifteen-year-old internationally award-winning photographer and artist. Her photography has been published in The Telegraph, The Guardian, BBC News Website and on the cover of books and magazines.
To purchase copies of this issue (which can be used as postcards), please go here and specify "Issue #5″ at checkout.