"Brevity is the soul of wit." And of other things, too.
HOOT Print Issue 3 – December 2011
"Circus Life" – nonfiction by William Henderson.
To purchase copies of this issue (which can be used as postcards), please go here and specify "Issue #3″ at checkout.
Read our current online issue, too, here!
Will Henderson can be found in Boston, tooling around with his children, updating his blog (hendersonhouseofcards.wordpress.com), tweeting (@avesdad), practicing yoga, and looking for a fortuneteller willing to clue him in on his ever-after ending.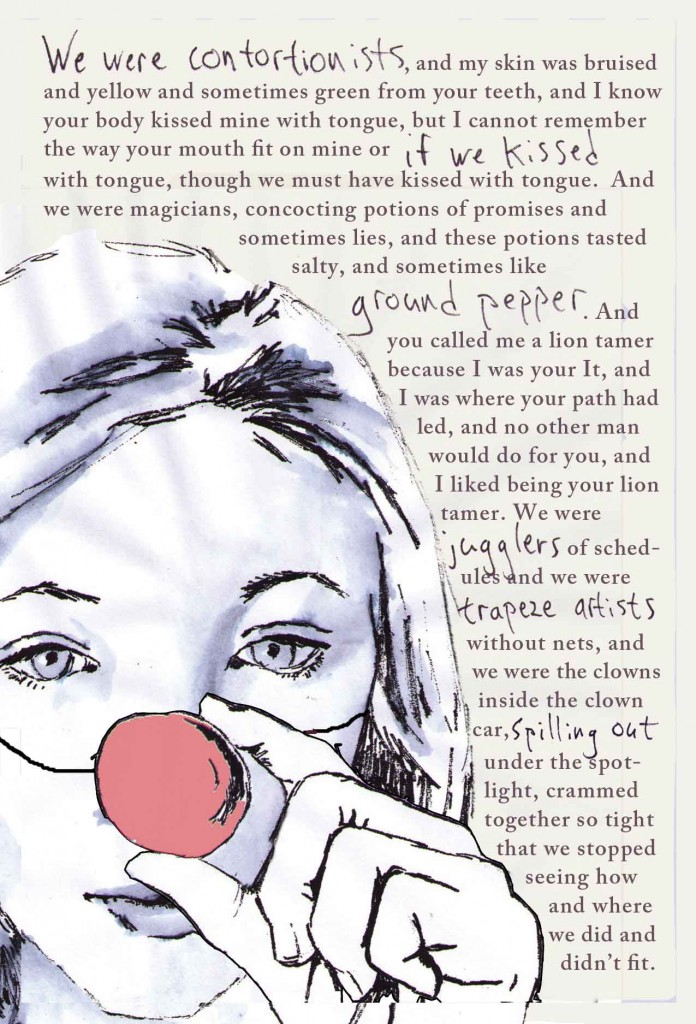 This will be the last print issue that we'll be putting online for a while, now…so if you've enjoyed looking at them and reading them, please subscribe!