"Brevity is the soul of wit." And of other things too.
HOOT Print Issue 1 – October 2011
"Are We the Dining Dead?" – fiction by J. Bradley.
To purchase copies of this issue (which can be used as postcards), please go here and specify "Issue #1″ at checkout.
J. Bradley is a contributing writer to Specter Magazine and the Interviews Editor of PANK Magazine. He lives at iheartfailure.net.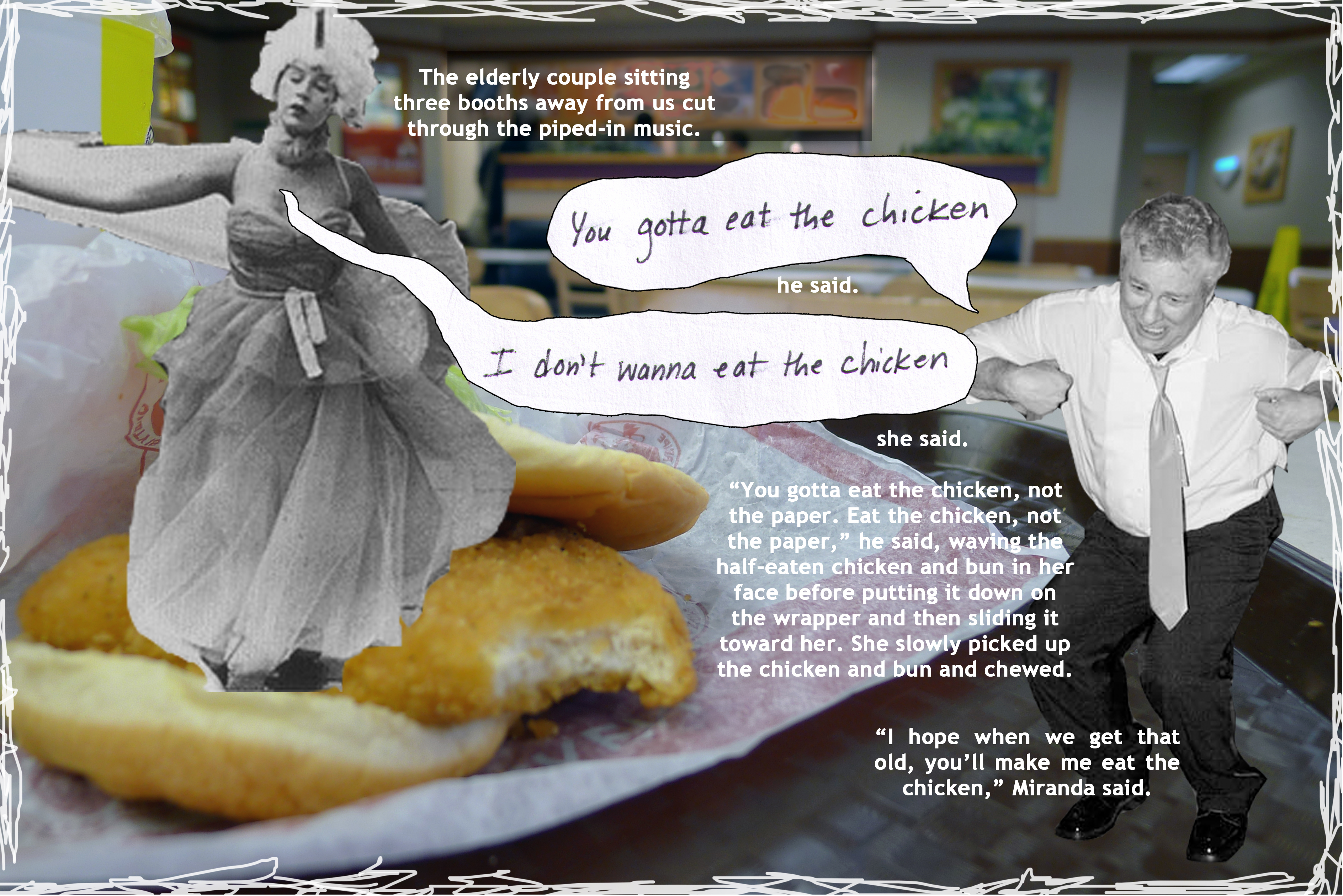 Welcome to our first issue of HOOT! 

We over here are very excited.  It was a pleasure reading all the submissions we received, and it was a pleasure trying to figure out just how to create the perfect visual element to go with the story we chose, for the cover.
This first issue will give you  clue as to what HOOT will be like in future issues.  You can expect something energetic and fresh-feeling.  This first issue is also a clue as to what NOT to expect: we will try to keep it a little different every month–
There is also more work on our website: check out the two pieces of flash fiction and two poems that we have published in our online issue!